Bomb-making materials found in arrested teen's home | News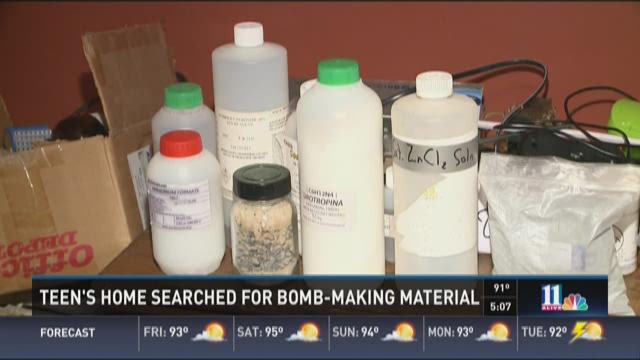 HAPEVILLE, Ga. -- A teenager was arrested, Wednesday, after being caught stealing mercury switches from an abandoned Hapeville warehouse.
When police searched the suspect's home, they discovered materials that can be used to make bombs.
Alexander Heath Mason, 18, was taken into custody Wednesday evening on a trespassing charge.
After Alexander's arrest, Atlanta and Hapeville police officers searched his house near Rainey and Virginia avenues, just north of Hartsfield-Jackson Atlanta International Airport. While police did not specify what was removed from the home, the teen's father, Allen Mason, said investigators took chemicals.
Mason said his son is a chemistry enthusiast and needed the mercury switches for experiments.
"He's not building bombs," Mason said of his son. "He does do a lot of experiments - a lot of them I don't fully understand. But I'm certain he's not making bombs."
Mason spoke with his son as investigators searched the house.
"He said he was sorry, he was remorseful, he felt embarrassed about having gotten caught going into that abandoned warehouse," Mason said.
He stressed that Alexander apologized for stealing and for humiliating the family -- not for building a bomb.
"He's a good-natured person. He's not someone who would intend harm to others, cause property damage ... he's not a hateful or violent person," Mason said.
Mason added that Alexander plans to go to college to study chemical engineering. He hopes Wednesday's arrest does not have a negative impact on Alexander's future.
Mason was granted bond on Friday. He'll have to follow a curfew. He's due back in court later this month.
Take a look at some of the materials found in Alexander Mason's bedroom:
PHOTOS | More mug shots