Delta Air Lines hiring flight attendants | News
ATLANTA -- Delta Air Lines is hiring a brand new batch of flight attendants to begin training in 2016.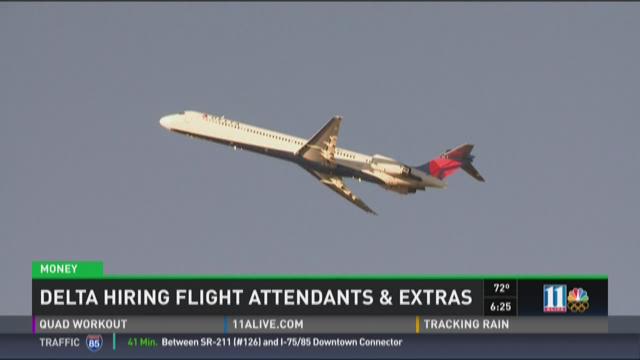 The Atlanta-based airline is looking for flight attendants who speak Danish, Dutch, French, Italian, Portuguese or Spanish in addition to English. Positions that do not require bilingual skills are also available.
Training is expected to start in January at Delta's world headquarters near Hartsfield-Jackson Atlanta International Airport. Classes last about seven to eight weeks. Flight attendants are paid during training, and those who live more than 50 miles away are offered dormitory-style housing.
Flight attendant candidates must be at least 21 years old, and have valid passports and high school diplomas or GEDs. They must be willing to work nights, weekends, holidays and extended hours.
Visit delta.greatjob.net for more information and to apply.
Delta is also looking for Atlanta residents to star as extras in a new commercial. Shooting will take place Aug. 24 and 25. Extras will be paid $1,000. Learn more.