Motorist jailed after wrong-way crash kills 3 | News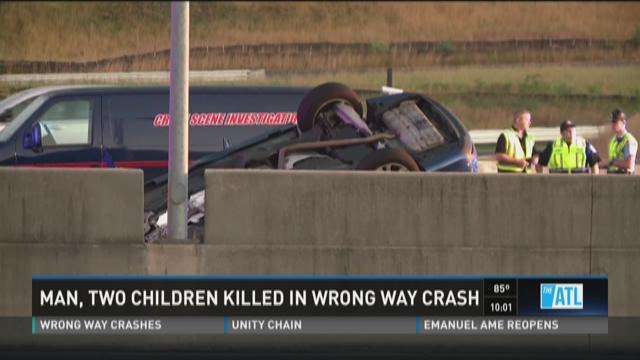 ATLANTA -- An Atlanta motorist is behind bars, Sunday night, charged with killing three people in a wrong way crash in the early morning hours.
Police said the driver was drunk when he hit the other car head-on while going the wrong way on I-75.
Atlanta police said the suspect was driving north in the southbound lanes of I-75 when he crashed into a car carrying three kids and two men.
Now 20-year-old Jorge Solis is sitting inside the Fulton County Jail charged with the death of three people including two little kids.
It was around 5:30 a.m. when this tragedy struck.
Five people were riding in the second vehicle when police said they were struck by Solis's truck.
Two kids, a 7-year-old and an 8-year-old were killed in the crash along with Michael Furlow, who was identified Monday morning.
The second adult man and a 3-year-old were also seriously injured in the crash and taken to the hospital.
It's not clear on their condition right now.
Furlow was the first of the victims to be identified, however, 11Alive spoke to the Fulton County Medical Examiner Sunday afternoon and were told that the names of the victims would be released Monday.
The exact relationship between the victims is not yet known.
Solis is charged with driving under the influence and three counts of first-degree vehicular homicide. He's also facing charges of serious injury by vehicle and driving the wrong way.
He'll make his first appearance in front of a judge on Monday morning.
Wrong way crashes have been an issue on Georgia roadways for years.
More recently in May, a wrong-way driver on Buford Highway sent two people to the hospital.
Two years ago, 11Alive News asked the Georgia Department of Transportation (GDOT) what could be done to prevent these types of accidents.
They promised to study the issue.
In May, 11Alive went back to see what they had learned.
GDOT said these accidents rarely happen in the same spot.
So far in 2015 there have been wrong way crashes on four different freeways.
The agency is studying ideas being used in Houston, including signs with sensors and motion activated flashing lights.